Bronze Memorials
Bronze Memorial Markers for Chattanooga and Surrounding Areas
Custom Bronze Grave Markers
When it comes to customizing a bronze memorial, Chattanooga Monument Company is here to guide you through the process. We understand you may be experiencing a difficult time, so it is our goal to not only bring your vision to life but to also make the process simple.

If you are interested in crafting a custom bronze grave marker to honor your loved one, we encourage you to reach out to our office and connect with Jason. He is dedicated to working closely with you, transforming your ideas and desires into a finished product.
Our custom bronze grave markers feature various borders, captivating artwork, personalized lettering/fonts, and distinctive emblems.
To further enhance your one-of-a-kind piece, we also offer a variety of emblems. These emblems serve as beautiful complements to our designs, allowing you to add an additional touch of personalization.
Throughout the entire process, Chattanooga Monument Company is committed to ensuring that your bronze tribute is precisely what you envisioned. As a family-run business, we approach each project with the same level of care and consideration we would give if we were creating it for our own cherished family members.
Choose Chattanooga Monument Company to embark on this meaningful journey of preserving memories and honoring legacies. With our unwavering dedication and craftsmanship, we will transform your vision into an everlasting tribute that reflects the uniqueness and significance of your loved one's life.
Frequently Asked Questions 
What is the difference between a monument, headstone, memorial, and marker?
They all mean relatively the same thing. If you are confused, looking through our portfolio may help you get an idea of what you are wanting. 
How much does a monument cost?
The price ranges greately based on what you choose. It typically ranges from $600 to a few thousand. Regardless, CMC is here to help you and provide you with what you need at an affordable price!
How long does it take to have a monument made?
At Chattanooga Monument Company, we pride ourselves on having an accelerated turnaround time compared to others. Our average lead time is 10-12 weeks, but we are almost always able to provide a family with a completed product in a shorter amount of time.
How long will a bronze monument last?
A bronze monument will essentially last forever! After many years, it may need to be repainted or slightly restored, but overall bronze is very durable.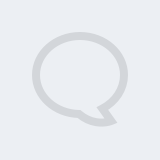 What Our Families are Saying
I highly recommend Chattanooga Monument Company. They were great to work with and were extremely helpful. My parents headstone turned out great and the quality of the engraving was perfect.
~ Sean Carney
Chattanooga Monument Company was incredible to work with and very reasonably priced. They were very helpful in choosing and designing our family markers. The markers were complete and delivered quickly as well.
~ Misty O'Malley
Chattanooga Monument Company has been amazing! They were so easy to work with and explained everything during the purchase of a headstone for my loved one. I will recommend them to everyone and will use them in the future as well!
~ Tara Julian
Our Service Areas
Chattanooga Monument Company proudly serves families in Southeast Tennessee, Northern Georgia, and Northern Alabama.
Chattanooga Monument Company
9230 Birchwood Pike, Harrison, TN 37341